Terri Hendrix Project 5 Press Release
TerriHendrixProject5Release2019.docx
Microsoft Word Document
25.2 KB
"Terri's encouraging  message of awareness, self empowerment and kindness, is born out of a fierce commitment to taking the high road through her own challenges and personal battles, giving her music an undeniable authenticity and a tangible, joyful, healing power. The world is a better place for it."
— Eliza Gilkyson
"Terri Hendrix holds her own among the poets who if you cut their words, they bleed."
— Ray Wylie Hubbard 
"I've known Terri Hendrix and her work a long time. She's had to wade through a lot hell not of her own making and done so with true grace and courage. I think this collection of her music and words is a war cry, her gift with a vengeance to all of us, and especially those who face or have faced some of the same trials and adversities. Her themes are love, faith and resilience. In these wicked days, I can't think of anything we need more or a better person to offer them."
— Terry Allen
Terri Hendrix is a pioneering independent Texas songwriter who spins sorrow into joy and wrings wisdom from the blues with a poetic grace and engaging melodic flair that has endeared her to three generations of loyal fans around the globe. A classically trained vocalist and accomplished multi-instrumentalist (guitar, mandolin, and harmonica) recently recognized by "Acoustic Guitar" Magazine as one of Texas' 20 essential contemporary singer-songwriters, she is also one of its most prolific — having averaged nearly an album a year going all the way back to her 1996 debut, "Two Dollar Shoes." To date, every one of her albums has been released on her own Wilory Records label, making Hendrix the rare artist who has owned all of her master recordings from day one. That autonomy has allowed her the freedom to dodge musical pigeonholes her entire career by weaving folk, pop, country, blues and swinging jazz into an eclectic style all her own — a playful mix that makes for a highly energetic and spiritually uplifting live show in any setting, from intimate listening rooms and theaters to outdoor festivals. Along the way, she's also co-written a Grammy-winning instrumental (the Dixie Chicks' "Lil' Jack Slade"), and garnered such honors as a star on the South Texas Music Walk of Fame, the Art of Peace Award by Saint Mary's University in San Antonio, the Distinguished Alumni Award at Hardin-Simmons University in Abilene, and a 2015 induction into the Women's Hall of Fame in San Marcos, Texas. Now well into her third decade as a performing artist, Hendrix is currently in the midst of running a "sonic marathon" she calls "Project 5," which by the time she finishes it will comprise four thematically-linked albums and a memoir. The first album, an intimate folk record called "Love You Strong," was released in February 2016; it was followed in October by "The Slaughterhouse Sessions," a politically charged collection of acoustic gospel blues. The next two albums — an electronica EP called "Who Is Ann?" and an eclectic singer-songwriter full-length called "Talk to a Human" — are both due out August 23rd, 2019. Last but not least will be the book, a deeply personal account of Hendrix's lifelong battle with epilepsy and the path she's braved to wellness. In addition to all of this (and teaching workshops, like her annual "Life's a Song" retreat in the fall), Hendrix is also hard at work building a nonprofit creative center for the arts serving the greater San Marcos area and beyond. It's called the OYOU, an acronym for "Own Your Own Universe" — words that this free-spirited, self-made woman has lived and thrived by her entire adult life.
---
"The first day Terri Hendrix walked through our doors at the emergency shelter, the look on our children's faces were priceless. They had seen the poster of Terri hanging in my office and they couldn't believe she was really here. Terri sat right down and began to play music to the children. From then on, the children joined right in and began to make music, sing, and write songs creating priceless memories. When we have children with disabilities,  Terri always finds a way to make them feel included and become one with the music. This experience has opened a whole new world for our children."
- Nena Meadows, Greater Youth Council
San Marcos, Texas 
"I first met Terri Hendrix about 20 years ago and have since been an enthusiastic follower of her career. Musical talent accounts for but a fraction of her success as an artist and as a businesswoman. She recently proved herself to be a most inspiring teacher and mentor as well in a day-long songwriting workshop for a small group of music majors at the U where she is welcome back anytime."
- Mark Erickson, Director of Recording Arts
Texas State University - School of Music
"As the talent buyer for the Armadillo Christmas Bazaar, I have had the privilege of working with Terri Hendrix for over 15 years. I have found her to be responsive, affable, ethical, efficient, professional and extremely talented as a performer. She is an expert in music business matters and I feel that I am a fortunate person to have her in my life as a music business associate and friend. She is a remarkable human being."
- Nancy Coplin, Music Coordinator Austin-Bergstrom International Airport
Best Festival Moment – Part of what makes a great festival set is not just playing the music, but playing to the crowd.  Kevin Russell, leader of The Gourds, knows that well, and he and his band were just short of pulling a coup d' etat on the Bluebonnet stage Saturday night.  They were going to play until they were done playing, time slot be damned.  But this year's winner was Terri Hendrix.  She was a last minute addition to the Sunday afternoon show in the campground, but by the end of the set she owned Camp.  She played old songs and new songs and even made up an Old Settler's rap on the spot.  Leaping around the stage, playing harmonica and guitar with long-time conspirator Lloyd Maines, she would have been crowd surfing if there had been a mosh pit.  There was no place else in the world she'd rather be for any reason, and the audience was all aboard that train.  A fabulous ending to a great weekend.
- Shawn Underwood, Twangville 
Awards Include:
SMARTS Award (Arts Advocacy Award/San Marcos Arts Commission), San Marcos, TX 
Women's Hall of Fame, San Marcos, TX
Distinguished Alumni Award Recipient, Hardin- Simmons University, Abilene, TX
Art of Peace Award, St. Mary's University, San Antonio, TX
USC Lyrics Grand Prize Winner: "If I Had a Daughter"
Walk of Fame Texas Gulf Coast 
Country Instrumental Performance: Grammy - Dixie Chicks, "Lil' Jack Slade" (co-write)
Austin Music Awards (Best Folk Act, Best Singer-Songwriter, Best New Band)
Austin American Statesman Austin Music Critic's Poll 
Best New Artist
San Antonio Current Music Awards/Best of San Antonio (Best Folk/Acoustic and Best Country Band, Songwriter of the Year, Female Entertainer of the Year, Female Vocalist of the Year)
Festivals include:
Go Wheels Up (TX)
Fischer Fest (TX)
Big Bend Music Festival (TX)
Hardly Strictly Bluegrass Festival (CA) 
Austin City Limits Music Festival (TX) 
Big Tex Music Fest (2002 State Fair of Texas at the Cotton Bowl; bill headlined by the 
Dixie Chicks) (TX) 
Black Swamp Arts Festival (OH) 
Blue Highways Festival (Netherlands) 
Bridgeton Folk Festival (NJ) 
Celebrate Fairfax Festival (VA) 
2004 Folk Alliance Official Showcase in Conference Center (CA) 
Four Corners Folk Festival (CO) 
Houston International Festival (TX) 
Jubilee Folk Festival (CO) 
Kerrville Folk Festival (TX) 
Little Rock River Festival (AR) 
Mountain Stage Newsong Festival (WV) 
Newport Folk Festival (RI) 
Old Settler's Music Festival (TX) 
Philadelphia Folk Festival (PA) 
Reston Festival (VA) 
Shiner Bocktoberfest (TX) 
SXSW Austin Music Awards (TX) 
Wildflower Arts Festival (TX) 
Little Rock River Festival (AR)
XPN Festival (PA)
Moab Folk Festival (UT)
Independent Music Festival (CO)
Fiesta Arts Festival (TX)
Oyster Ridge Festival (WY)
Tucson Folk Festival (AZ)
Lansing Arts Festival (MI)
Ann Arbor Folk Festival (MI)
Falcon Ridge Folk Festival (NY)
Michael Hearne's Barndance Weekend (NM)
Chicago Food and Arts Festival (IL)
Lubbock Arts Festival (TX)
Great Waters Folk Festival (NH) 
Live Oak Music Festival (CA) 
San Antonio Botanical Garden (TX)
Spring Gulch Music Festival (PA)
Smithsonian Folklife Festival (Washington Mall/Representing Texas Music)
Art Centers/Venues include:
Arts centers, concert series, and venues include:
Paramount Theater (TX) 
Tobin Center (TX)
ACL Live - Moody Center (TX)
Grand Prairie Theater (TX)
Levitt Pavilion (TX) 
Red Dragon Listening Room (LA) 
Phoenix Saloon (TX) 
Aerial Theater (TX) 
The Ark (MI) 
The Birchmere (VA) 
The Bottom Line (NY) 
Cactus Café (TX) 
Mosquito Serenade Concert Series (CA)
Jonesboro Concerts Downtown (TN)
Carbondale Concerts (CO) 
Center for the Arts Amphitheater (CO) 
Concerts at the Crossing (NJ) 
County Line (TX) 
Creighton Theatre (TX) 
CSPS (IA) 
801 Concert Series (AR) 
Fitzgerald's (IL) 
Gruene Hall (TX) 
The Iron Horse (MA) 
Kennedy Center Millennium Stage (DC)
Keswick Theater (PA) 
Kuumbwa Jazz Center (CA) 
Makor (NY) 
McCabe's (CA) 
McCarter Theater (NJ) 
McGonigel's Mucky Duck (TX) 
Millsaps College (MI) 
Mountain Stage (WV) 
Outpost in the Burbs (NJ) 
The Palms (CA) 
Paramount Theater (TX) 
The Point (PA) 
Shady Grove (TX) 
Texas Summer Nights (TX) 
Thrasher Opera House (WI) 
Tin Angel (PA) 
Waxahatchie Theater (TX)
Ramshead (MD)
McNair Studio (TX)
Crescent Elk Auditorium (CA)
The Egg (NY)
Whitaker Center (PA)
Wolf Penn Creek (TX)
Old Town School of Folk Music (IL)
Common Fence Music (RI)
Swallow Hill (CO)
Lansing Folk Music Society (MI)
UU Center (SC)
World Cafe Live (PA)
Woody Hawley Concert Series (WV)
Mountain Stage (WV)
World Cafe Radio (PA)
Anderson Fair (TX)
Uncle Calvins Coffeehouse (TX) 
Freight and Salvage (CA)
Smithsonian Folklife Festival (D.C.)
Santa Fe Bandstand (NM)
Southwest Roots Music (NM)
Conferences Include:
Episcopal Diocese Texas
Association Law Offices America 
National Aviation Conference 
Electric and Utility Conference 
Summer Music Camp of America Conference 
Association of Small Foundations Conference
Bluebonnet Retreat Cancer Survivors 
CASA (Texas Chapter)
Folk Alliance Conference(s) (Panels)
Workshops taught include:
Life's a Song Workshop and Retreat (TX)
Berklee School of Music (MA)
Swallow Hill (CO)
Mountain Stage Newsong Festival (PA) 
Old Number Nine (TX) 
Kerrville Folk Festival (TX)
South Plains College (TX)
Red Dragon (LA)
Lewisville Grand Theater (TX)
Michael Hearne's Barndance Weekend (NM)
Winnsboro Center Performing Arts (TX)
Life's a Song Workshop and Retreat:
Life's a Song is the longest running songwriters Retreat in Texas. Launched in 2000, it continues to sell out every year. This event is planned and hosted by Terri Hendrix and Lloyd Maines. It's held annually in Port Aransas, Texas, where up to 18 students come from all over the world for a weekend get away and musical experience. Variations of this workshop have been taught at universities and festivals. Terri's book, "Cry Till You Laugh - The Part that Ain't Art," has an entire section on music business and releasing music independently. 

Workshop includes:
Songwriting, Composition, and Performance Techniques
Production and the Costs of Releasing a Record Independently
E-Commerce and the Digital Revolution
Radio and Streaming 
Maintaining Creativity
Staying Healthy on the Road
The Part That Ain't Art - Music Business
Women's Empowerment Music Camp & Series (ages 21 +)
Kid's Writing Camp (ages 8 +)
---
When Terri Hendrix laced up her "Two Dollar Shoes" and began her journey as an independent recording artist 20 years ago, there was no map or handy guidebook to show her the way. Although she wasn't the first artist to ever self-release an album, the DIY road was still years away from becoming the busy thoroughfare that it is for so many musicians today. And to be honest, it wasn't exactly her first choice, either. Despite having already spent half a decade building an impressive following in her native San Antonio and the surrounding Texas Hill Country, the then 28-year-old songwriter was rejected by three different record labels when she tried shopping her 1996 debut. So when she ended up putting it out herself, it was only for lack of any other apparent option at the time. That whole "own your own universe" ideal Hendrix is so well known for these days? Well, that really didn't come about until later.
That's "later" as in, not until she was ready to release her second album, 1998's "Wilory Farm."
By then, it was Hendrix saying "no thanks" when labels came courting her — simply because it was already clear that nobody could offer her a better deal or do more right by her art and career than she could herself. She knew of course that going her own way would never be easy, but she was learning more and more every day about how to not only survive as a proud independent with her own San Marcos, Texas-based label, Wilory Records, but thrive. She's hauled her own gear, managed her own e-commerce site and mailing list, booked her own gigs and tours, and proudly maintained ownership of all of her master recordings from Day One. Not for nothing did music legend Al Kooper once marvel, "Terri is truly a self-made woman … She makes me jealous."
Now two decades and thousands of miles down the line, the trail-blazing Hendrix is still going strong — and feeling more inspired at 48 than ever before. In early 2016, she celebrated the 20th anniversary of her recording career by releasing her 15th album, the emotionally fearless and disarmingly intimate "Love You Strong." Embraced straight away by her fans and praised by the Austin Chronicle for its "refreshing — and empowering — honesty," it was just the first installment in her most ambitious creative endeavor yet: a collection of four distinctly different but thematically linked albums and a memoir, all under the umbrella of what she calls "Project 5." In October 2016, just eight months after "Love You Strong," she released the second album in the series, "The Slaughterhouse Sessions." Lone Star Music Magazine called the unabashedly politically charged and blues harp-driven affair "far and away the most musically and lyrically assertive album Hendrix has ever made." The next two albums — an EP of lyrically-driven electronica called "Who Is Ann?" and an eclectic, genre-blending songwriter set called "Talk to a Human" — are due for release August 23rd, 2019. So is the book, which Hendrix has described as a deeply personal account of her lifelong battle with epilepsy and the path she's braved to wellness.
Terri had originally planned on having all five pieces of her Project 5 finished and out before the end of 2016. But she wisely made the executive and creative decision that it was worth taking the time to do things right rather than rushed, because slipshod has never been her way. Nor have shortcuts. Having been a long-distance runner in high school, the award-winning songwriter, classically trained vocalist, and deft multi-instrumentalist (guitar, mandolin, and harmonica) has run her entire career with the determined pace and focus of a marathoner — and demanded the best out of herself every step of the way. Recently picked by Acoustic Guitar magazine as one of Texas' 20 essential contemporary singer-guitarists, she routinely holds her own both onstage and in the studio playing with some of the best musicians in Texas, most notably Austin City Limits Hall of Fame guitarist/pedal steel player Lloyd Maines. Widely renowned for his work with such artists as Joe Ely, Terry Allen, and the Dixie Chicks, the fact that Maines has toured with Hendrix almost exclusively now for going on two decades speaks volumes about how highly he regards both her songwriting and musicianship.
Above and beyond all, though, the secret of Hendrix's success comes down to her unfailingly warm and sincere connection with her grassroots fanbase. Many of those fans have been with her since her original, pre-email mailing list, and they've followed her music faithfully from the winsome playfulness of "Two Dollar Shoes" and "Wilory Farm" through to the eclectic folk-pop sweep of 2000's "Places in Between," the strikingly progressive one-two punch of 2002's "The Ring" and 2004's "The Art of Removing Wallpaper," 2007's open-hearted "The Spiritual Kind," and the starkly confessional lyrical and musical maturity of 2010's "Cry Till You Laugh" and both "Love You Strong" and "The Slaughterhouse Sessions."
No two of those records have ever sounded alike, let alone quite like anything else on the Texas or national folk/Americana scene. But the fact that every one of them sold enough copies through pre-orders alone to cover their recording costs underscores the degree of mutual trust between Hendrix and her fans. The fans have always trusted her to make great music from the heart worth supporting and believing in, and that trust has allowed Hendrix, in turn, the freedom to follow her creative muse wherever it leads without fear of losing her following by coloring outside the lines. It also gave her the courage to publicly address her ongoing struggle with the seizure disorder that in recent years has led her to scale back of her once relentlessly busy national touring schedule and redirect her focus to building a 501(c)(3) nonprofit community arts center on the 12 acres she purchased June 2017, in Martindale, called the OYOU — which stands, of course, for "Own Your Own Universe." One of her chief goals for the OYOU is to promote the healing and therapeutic qualities of art and music, which she can attest to firsthand as a successful performing songwriter who has lived with epilepsy for most of her life.  
Of course, managing an independent music career while coping with her health challenges has never been "easy" for Hendrix. But she's never wallowed in misery. While unafraid to face hard truths head on, she's always maintained a positive "live with passion" outlook on both life and art, spinning sorrow into joy and wringing wisdom from the blues with the poetic grace, engaging warmth and uplifting melodic flair that is as much of a Terri trademark as the way she's always dodged genre pigeonholes by weaving folk, pop, country, blues and swinging jazz into an eclectic style all her own. Add to that her charismatic stage presence and reputation for delivering an energetic and feel-good live show, and it's no wonder why the "Terri Hendrix experience" has been embraced by three generations of loyal fans across the country and around the globe. Be it solo, as a duo with Maines or fronting a full band, she's entertained crowds everywhere from intimate listening rooms such as Chicago's Old Town School of Folk Music and Austin's Cactus Cafe to huge outdoor events like the Austin City Limits Music Festival and the Newport, Philadelphia and Kerrville Folk Festivals. On top of all that, she's also a natural at helping others to harness their own creativity, as demonstrated through her various OYOU community outreach programs and the songwriting/music workshops she's taught everywhere from her own annual "Life's a Song" retreats to the Berklee School of Music.
Hendrix's love of music and writing can be traced all the way back to early childhood in her native San Antonio (and Panama, where her sergeant major father was stationed during her first few years of grade school). "When I was a kid, I often found escape in books and writing short stories," she recalls. "I wrote so often, that my Mom said she could find me by following my 'paper trail.' Then I stole my sister's guitar, and once I began to write songs, the paper trail grew longer."
She sang in choir all through high school, earning a scholarship to study voice at Hardin Simmons University in Abilene, Texas. In another universe, she might have been an opera singer; but her future in classical music was not to be. "Instead of taking notes, I wrote lyrics all over my music theory notebooks," she explains. She eventually transferred to Southwest Texas State in San Marcos, the hippie-friendly college town halfway between San Antonio and Austin that she still calls home. But she wasn't long for school there, either; instead, she found the most important mentor of her life in classical musician, teacher and organic farmer Marion Williamson. In exchange for farmhand duties (including milking goats, which explains the mascot Hendrix later adopted for her label), Williamson taught her not only the finer points of Mississippi John Hurt-style guitar picking, but how to book gigs and set up her own PA system. Williamson's sudden death, which came shortly after the release of "Two Dollar Shoes," was devastating to Hendrix; but the invaluable education she received from her friend continues to guide her through both her life and career. 
It was shortly after Williamson's passing that Hendrix began working with producer/guitarist Maines. Their first record together, "Wilory Farm," sparked significant airplay and tour dates well outside of Texas, and Hendrix's career has only moved from strength to strength ever since. In addition to winning several regional awards in her native San Antonio and Austin Austin (including "Best Singer-Songwriter," "Best Folk Act," and "Best New Band"), her recordings and concerts have netted her critical raves from such publications as Mojo, Texas Monthly, the Boston Herald, Washington Post, Billboard, Harp, Texas Music Magazine, and USA Today. She's also had a bona fide Satellite radio hit ("Nerves," off of her children's album "Celebrate the Difference"), co-written a Grammy-winning song (the instrumental "Lil' Jack Slade" on the Dixie Chicks' multi-platinum "Home" album), and shared disc-space with many of the biggest names in Americana through her cover of "The Dark" on the Grammy nominated "This One's for Him: A Tribute to Guy Clark." And coincidentally, like Clark — along with such other Lone Star legends as Kris Kristofferson and Doug Sahm — Hendrix even has her own star on the South Texas Music Walk of Fame in Corpus Christi.  
Given how long and hard that she's worked at her craft, Hendrix has never taken any of her success or the aforementioned industry honors for granted. But tellingly, the awards she's most proud of are those that have recognized the "bigger picture" sense of purpose that has long inspired not only her songwriting and life-affirming performances, but her ongoing commitment and vision for the OYOU. These include the Art of Peace Award given to her by St. Mary's University in San Antonio for "creating art in the service of peace, justice and human understanding," and more recently, her induction into the Women's Hall of Fame in San Marcos, in recognition of her contributions to the arts and humanities and her community. 
"I've worked a lot on my music and on becoming the kind of writer I really want to be over the last four years, and I feel like I've really found my voice as a woman right on the threshold of middle age — a woman with something to say and the experience to back it up," Hendrix said at the beginning of her Project 5 "sonic marathon." "I feel proud of all the music I've done to date, but my job is to keep reaching for a new level of artistic integrity — and to do all I can to not only make a positive difference while I'm here on this earth, but to build something that will hopefully continue to make a difference long after I'm gone."
---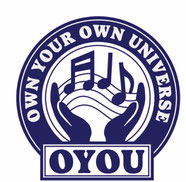 ---
Few people are as important to the development of Texas music over the last 30 years as Lloyd Maines. As a Grammy award-winning producer and musician, the Lubbock-born Maines has played an instrumental role in the creation of some of the Lone Star State's most famous and beloved albums. Maines began his recording and producing career in 1974. Over the past 40 years, Maines has worked on approximately four-thousand albums alongside some of the most significant figures in country, rock, and Texas music. In addition to his producing credits, Maines is an A-list steel guitar player and multi-instrumentalist. His work has been heard on countless recordings. Maines has been inducted into the Buddy Holly Walk of Fame in Lubbock, Texas, individually and as a member of the Maines Brother's Band. He was inducted into the Austin City Limits Hall of Fame June 2014. He has made more appearances on the PBS show than anyone else in the history of the program.