FOR IMMEDIATE RELEASE                                                                   September  2019
TERRI HENDRIX COMPLETES EPIC PROJECT 5 CYCLE
WITH MUSICAL ENTRIES TALK TO A HUMANAND WHO IS ANN?
AND AUTOBIOGRAPHY "THE GIRL WITH THE EXPLODING BRAIN"
Singer-songwriter's Ann EP and Lloyd Maines-coproduced Human arrive Sept. 6 on her own Wilory Records label, joining previous Love You Strong and The Slaughterhouse Sessions
SAN MARCOS, Texas — Terri Hendrix knew her Project 5 plan was a little crazy the minute she dreamed it up. Creating and releasing four stylistically diverse but thematically linked albums and an autobiography would be challenging enough, but doing it in one year? That would take a superhuman. As life — and death — intervened, Hendrix gave herself more time. But not even a series of health struggles — or the devastating loss of her sister in 2018 — could steal her resolve to see this project through. 
On Talk to a Human(Project 5.3), Hendrix draws on Americana, folk and other roots genres to address how difficult communication has become in an age dominated by devices designed to do exactly that. The Who Is Ann EP,an electronica-based sonic exploration, uses vocal percussion and loops, captured sounds, spoken-word elements and other devices to address profound loss, depression and "the steely reserve to move forward and grab the light." 
The Girl with the Exploding Brain, in the works since 2003, offers an unflinchingly honest look at Hendrix's efforts to control and cope with a seizure disorder while building and maintaining her career as a touring musician.
They join the Americana- and folk-oriented Love You Strong(Project 5.1), released in early 2016, and the blues-driven The Slaughterhouse Sessions(Project 5.2), which arrived that fall. Both coproduced by Hendrix's musical partner Lloyd Maines, Love You Strong (remastered in 2017) contemplates love and loyalty, adaptability and working through adversity; The Slaughterhouse Sessionstackles war, poverty and racism. 
Project 5 evolved over an eight-year span in which Hendrix discovered most of her writing seemed to touch on themes of love, hope and resilience, and that connective threads wove through much of her work. It was actually one single entity, she realized. 
"Seeing that 'big picture' — and deciding to give it a bigger canvas, spanning four albums and a book — allowed me the room to explore different aspects of my writing and music in more depth than I ever have before on a single record," she says.
As always, Hendrix delivers her observations in songs elevated by her impeccable musical instincts, virtuoso acoustic guitar and harmonica playing and lyrical acumen — including trademark dollops of wry humor in just the right spots. 
She energizes the title track ofTalk to a Humanwith talk-sung vocals and acoustic guitar picking; Latin rhythms pulsate through "Mi Madre," which addresses a dysfunctional mother-daughter relationship, alcoholism, body image issues and, despite its humor, some darker aspects of her own history. In "WASP," an inspirational song inspired by a museum exhibit, Hendrix pays homage to pioneering women pilots of World War II.
The album also includes great covers of Guy Clark's "The Dark," Cindy Walker's "Don't Meddle in my Mood," the Billy Bragg/Woody Guthrie tune "Way Over Yonder in the Minor Key" and a song combining her verses with a Sonny Terry/Brownie McGhee chorus, titled "Dogging Me." Recorded mostly at the Zone in Dripping Springs,Talk to a Humanalso features coproducer Maines on guitars, dobro, pedal steel, mandolin, banjo, papoose, bass and ukulele, and top talents Glenn Fukunaga (bass), Pat Manske (drums, percussion, keypads), John Silva (drums, percussion), Riley Osbourn (keyboards), Drew Womack (harmonies) and Jeanne Ply (fiddle). 
Who Is Ann?contains five tracks, each titled by a single word. They jump from the upbeat tempo and positive message of "Move," a dance track, to "Happy's" staccato scratching-meets-mandolin-meets-poetry-slam spoken-word groove, to "Grieve," a piano and guitar ballad that expresses agony with orchestral elegance — and somehow contains notes of hope despite its sadness. 
Hendrix wrote The Girl With the Exploding Brain(Project 5.5) not only to reveal her truths and educate others about Epilepsy, but to provide hope to anyone who might be trying to cope with the condition or a similar issue. 
When Hendrix began the project, she noted, "It's about courage —  and the beauty of not only finding it in oneself, but sharing it with others." She had no idea just how deeply her own courage — not to mention her resilience — would be tested, however. A bout of double pneumonia following Love You Strong's release was just one challenge. She also had her Wilory Farm to manage, including a menagerie of dogs, goats and other creatures, and was launching her nonprofit community arts organization, OYOU, named for her mantra, "own your own universe," while seeking funds for its permanent home in San Marcos, Texas. Dealing with epilepsy, depression and the maddening complexities of America's health care system were just part of life. 
Then her sister, Tammi, died, on March 8, 2018. Of course, that changed the music. It irreparably changed her. Hendrix says she went into her goat shed every night to cry. "I woke up one time with the goats curled around my head. Niem, my donkey, was standing over me," she recalls. "It was pretty powerful. Another time I went out in a field out here and cried and had my head down and the cattle circled around me. I saw them do that with a dead calf once. I really haven't been able to eat much red meat since." 
It adds a layer of irony to the fact that the project's second release, The Slaughterhouse Sessions, was partly recorded in a former slaughterhouse, so be it. Hendrix apologizes for none of it. With indomitable Texas spirit, the San Antonio native keeps moving. She had to do it one limb at a time, just to get out of bed, after losing her sister. But life is always a day-to-day endeavor, and she's managed to achieve many dreams in the days she's had so far. Wilory Farm was one. Project 5 is another. And her OYOU center will break ground in 2020. Tammi may not be here to witness it all in person, but Hendrix knows that in her universe, her sister's spirit will always remain as central as the sun.
About Terri Hendrix
Recognized by Acoustic Guitar magazine as one of Texas' 20 essential contemporary singer-songwriters, Terri Hendrix has earned fans worldwide for her singular fusion of folk, pop, country, blues and jazz, delivered with poetic grace, melodic flair, and plenty of wit and wisdom. Along the way, she's also co-written a Grammy-winning instrumental (the Dixie Chicks' "Lil' Jack Slade"), and garnered such honors as a star on the South Texas Music Walk of Fame, the Art of Peace Award by Saint Mary's University in San Antonio, the Distinguished Alumni Award at Hardin-Simmons University in Abilene, and an induction into the Women's Hall of Fame in San Marcos, Texas. Her master recordings and archives are housed at the esteemed  Wittliff Collections at Texas State University. Embodying Texas' independent spirit, this classically trained vocalist and virtuoso guitar, mandolin and harmonica player has done it entirely on her own, releasing every album since her 1996 debut on her Wilory Records label — often using a fan-financing model she developed years before crowdfunding arrived.
---
---
---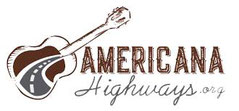 Terri Hendrix has gotten ahold of something uncannily original down there in Texas and integrated it into a remarkably unique blend of spoken word Texas country music. You've never heard anything quite like her innovative rhythmic style, and on top of that, this song showcases her phenomenal harmonica skills. It's fast-paced, recognizably folksy good music, but it's also done with the most contemporary of lyrical deliveries, including a hip hop – inspired, breathy dog background vocal. All combined in one potent, reality relationship song.
— Melissa Clarke Americana Highways 
---

Over her 50-year career, Country Music Hall of Famer Cindy Walker penned songs that would become standards for artists such as Gene Autry, Eddy Arnold, Ray Charles, Bob Wills and The Texas Playboys, Roy Orbison and more. She should be on anyone's short list of Lone Star state music legends. But, as Terri Hendrix points out, that acknowledgment has all too often went to men. "The men get the winning cup and all the glory when it comes to songwriting here in Texas," Hendrix tells Wide Open Country. "Van Zandt, Clark, Earle, Shaver and on and on. What about the women? Case in point, Cindy Walker. A native Texan, she was a true craftsman, and often tailored particular songs to specific recording artists. She had Top 10 hits that spread over five decades." Hendrix, a revered Texas singer-songwriter in her own right, honors Walker on her forthcoming album Project 5.3: Talk To a Human by covering Walker's jazzy "Don't Meddle in My Mood," an ode to being sullen in peace. "Another reason why I covered this song is because I can totally relate to it and this country blues style is among my favorites to sing," Hendrix says. "When I'm in a funk, I like to be left alone. I don't like advice or anyone around me trying to 'fix me.'  This might be a love gone wrong song, but for me, it has always had a deeper meaning."
---
---
Terri Hendrix has gotten ahold of something uncannily original down there in Texas and integrated it into a remarkably unique blend of spoken word Texas country music. You've never heard anything quite like her innovative rhythmic style, and on top of that, this song showcases her phenomenal harmonica skills. It's fast-paced, recognizably folksy good music, but it's also done with the most contemporary of lyrical deliveries, including a hip hop – inspired, breathy dog background vocal. All combined in one potent, reality relationship song.
— Richard L'Hommideau Making a Scene 
---

The "Renaissance Woman" from Texas is back. The title track fights the "phone tree"
August 26, 2019
Format: MP3 Music
5 Stars (out of 5 stars) 
Texas-based singer Songwriter Terri Hendrix is a true "renaissance woman". She writes great songs, plays a variety of music, sings, write books and runs a non-profit education center in San Marcos, TX. She sets lofty goals and makes them.A few years ago she set up a multimedia project – titled "Project 5" to release four CDs and a book by 2019. This June she got it finished though I just learned about – and got the last two CDs and have not yet seen the book. I did review the first two CDs though and loved them. Unfortunately Amazon is not handling the physical CDs (one – "Who Is Ann?" - is an EP with five tracks) and only the MP3 version. But, though my policy is to review only physicals – I have the digipak version – I'm making an exception here. Since I got it last week, I have had it on "repeat" in my CD player – another thing I RARELY do. It's that good. The title (and led-off track) is my favorite. If you've tried to call a corporation and found yourself in the infamous "phone tree", Hendrix has your back. Just hang up and sing along to the song. There are 10 more wonderful tracks here too and every one has Hendrix's writing and performing partner, Lloyd Maines, playing a variety of NINE different instruments (guitar,s, mandolin, uke, banjo bass, pedal steel and even a papoose! Others join in too. There are a few covers here too (most by Texans): Guy Clark's "The Dark", Cindy Walker's "Don't Meddle in My Mood" and the Billy Bragg/Woody Guthrie "Way Over Yonder in A Monor Key". Hendrix even creates a rap to match the choruses of a Sonny Terry/Brownie McGhee tune. If you know Hendrix's music (all on her own Wilory Records label) you'll want this. If she's new to you, just sample the "human" track and I think you'll want the whole album.
I hope you found this review both informative and helpful.
Steve Ramm
"Anything Phonographic"
---

TERRI HENDRIX/Talk to a Human Project 5.3: Hendrix has been indie from day one but here we find her and producer Lloyd Maines going even indie from themselves with a set that's like nothing you would ever expect from the Austin/Nashville axis---no matter how many old roads pop up. Part of what was supposed to be a year long, multi part series until life got in the way, this edition that focuses on the difficulty of real communication in the modern world is nothing nearly as dry as that description would suggest. Incredibly personal, incredibly musical and totally well written, this set that colors so far outside the lines follows in the footsteps of John Stewart's later ambient/industrial/electronic works that were miles away from folk music but still brought you home again. Call it what you will but it's an incredible win for indie music for adults and people that need real music that speaks to them. 
(Wilory 30016) 
TERRI HENDRIX/Who is Ann? Project 5.4: There's no dust on producer Lloyd Maines here on this experimental set that shows he's a man for all seasons--including ones that haven't arrived yet. A tough little set about kicking depression and tough times in the pants and moving on, this little ep could put a passel of self help publishers out of business if the word on it spread. Do your part! A real ear and brain opener that takes Hendrix to the places she's always dreamed of. 
(Wilory 30017) 
---

TERRI HENDRIX
Talk to a Human (Project 5.3)
Who Is Ann? (Project 5.4)
Wilory Records
When all is sung and done, it doesn't matter a whit that Terri Hendrix didn't quite meet her original, self-imposed all-in-one-year deadline for her ambitious "Project 5." What counts is that she had the stones to commit to such an undertaking — four thematically linked albums and a book — in the first place, and that she doggedly stayed the course over what turned out to be a nearly four-year-long marathon. At the time of this writing, Hendrix was still in the home stretch of writing her book, a memoir titled The Girl with the Exploding Brain detailing her long battle with epilepsy. But with the simultaneous release of Talk to a Human and Who is Ann?, she finishes the music leg of her "Project 5" journey not "better late than never," but strong. 
Despite their sequential subtitles (Project 5.3 and 5.4), these aren't really "sequels" necessarily reliant on each other (or their "Project 5" predecessors, for that matter) to make sense. Like the first two albums in the series, 2016's Love You Strong and The Slaughterhouse Sessions, both Talk to a Human and Who is Ann? easily hold up as standalone projects in their own right. Talk to a Human is the most quintessentially "Terri" album out of the whole bunch, with it's spry mix of folk, pop, blues, cocktail jazz, and even a splash of mambo (Tex-Mex style) rivaling the vibrant, genre-blurring spectrum of 2010's Cry Till You Laugh and even the playful free spirit of 1998's Wilory Farm — albeit refracted through the lens of a woman 21 years older, wiser, and bolder. That boldness comes even more into focus on Who is Ann?, a five-song EP that indulges (in the best sense of the word) Hendrix's closet obsession with electronic music and proves as much of a revelation as the first time she decided to get dead serious about playing her blues harp. As on Talk to a Human, her longtime collaborator Lloyd Maines is credited as co-producer, but its telling that the EP's three most experimental, loop and sample-infused tracks were all recorded by "Ann" (Hendrix's middle name) herself, solo — making it arguably the most intimate and purely DIY music she's ever released.
And yet, as distinctive and self-contained as each individual album in the series may be, the myriad ties that bind them as parts of a bigger whole are undeniable — and hearing them in that context reveals just how much artful design was invested in the project from the start. In her own "big picture" summation, Hendrix cites "love, hope, and resilience" as the three primary themes explored across "Project 5," but conviction, courage, and an acute awareness of time (alternately fleeting and precious and seemingly interminable) are all recurring motifs as well. And there's a real sense of rhyme and rhythm in the way the albums all fit together, too. The speed-rapped "Talk to a Human" kicks its namesake record (aka Project 5.3) off on a bracing, restless note not unlike the urgent surge of "Feel the Time," the opening track on Love You Strong (Project 5.1), while the languid, slow-motion chill of the Slaughterhouse (5.2)-opening "The News" is echoed at the start of Who is Ann? in the hauntingly mesmeric (and unabashedly sensuous) fever dream of "Drive." There are also several songs — carefully chosen covers by the likes of Cindy Walker, Guy Clark, and Woody Guthrie included — that directly riff and play off of each other lyrically, like conversations carried over from album to album. Some of those conversations are harmonious duets, like Talk to a Human's "WASP," a salute to the little-heralded Women Airforce Service Pilots of World War II, and Love You Strong's "Texas Star" tribute to Ann Richards, Barbara Jordan, Liz Carpenter, and Molly Ivins. But others are fraught with tension, with songs that seem to directly challenge or even undermine each other: love vs. loss, resilience vs. vulnerability, hope vs. despair. And — spoiler — it's not always the better angels that get the last word. Who Is Ann? ends on the devastating note of "Grieve," which finds an utterly disconsolate Hendrix adrift in mourning for her sister, who passed away unexpectedly in 2018. "Tell me where to go from here, tell me how to plan for tomorrow," she pleads, flailing desperately for the kind of inner strength and peace she sang so assuredly about back on Love You Strong's uplifting "Found." "Tell me how to do the things I must in spite of all the sorrow." But the waves pulling her further out to sea offer no succor, and the way she sings the line "I'm still here" sounds a lot more like weary and bewildered resignation than resiliency.
If you think that sounds out of character for Hendrix, the perpetually beaming human sunflower in overalls who sings feel-good songs about being of "The Spiritual Kind" and whose live performances typically end with her giving out hugs by the dozens and being swarmed by kids wanting to sign her mandolin, well, maybe you've just been missing the big picture all along. Because although the message and energy she consciously projects to the world usually swings more yang than yin, the fact is every album she's ever made — that 2006 kids' record, Celebrate the Difference, included — has had plenty of dark somewhere in the mix . Sometimes it's there even within her most buoyant of songs, like Talk to a Human's "Choice," hiding in plain sight right between the lines — or, in the case of the Latin-flared, knockout tour de force "Mi Madre" that precedes it on the record, sung on the sly in Spanish. But often as not, across the span of her whole catalog and especially throughout the four albums of "Project 5" (and undoubtedly in the book still to come), when Hendrix writes about the dark, she faces it head-on, even when she'd rather not. It's just the way she's she's always been wired as an artist; as she sings with matter-of-fact acceptance in Talk to a Human's exquisite "I Hear Your Song," "We see things we can't unsee / we feel more than we should." And though Hendrix herself may not see or feel the kind of chin-forward, leaning-into-the-wind courage and conviction she yearns for in Who is Ann's "Woman" when she looks in the mirror, anyone really listening to her songs will hear both in spades. 
— RICHARD SKANSE
---
Venerable Texas musician and songwriter Terri Hendrix has explored various aspects of her chosen art over the twenty years since she first came to my attention with Places In Between. Most recently she has been focused upon examining human connection through a series of releases, Project 5. 
The latest installments, Talk To A Human (a full album) and Who Is Ann? (a five-song EP) bring us to a version of Terri Hendrix we might not have expected, but which is certainly welcome. 
The music of Project 5.3 Talk To A Human is generous in its breadth; much like each of us, it is no one thing, one shade or texture. 
We have uplifting, original anthems ("Choice," "I Hear Your Song") and pointed covers ("Way Over Yonder in the Minor Key," Billy Bragg and Wilco; Cindy Walker's "Don't Meddle in My Mood;' and Guy Clark's immortal "The Dark," previously included on the tribute album, This One's For Him- don't tell Guy, but I like Terri's version every bit as much as his) beside a Latin folk, rap-infused number ("Mi Madre") and a Janis Ian-ish, personal testament of our inability to connect ("Talk to a Human"). More typical Americana, songwriter fare is just as engaging, with "Worthy" and "WASP" being additional favourites. 
Working again with Lloyd Maines, who appears busier than usual even by his standards this year, Hendrix refuses to let circumstances overcome her, fighting inertia at every turn. She does her own damn thing, and we love her because of it.
Who Is Ann? stands apart, a complementary companion-piece of challenge and experimentation where Hendrix examines spoken-word poetry (Minton Sparksesque) and electronica-based, percussive instrumentation using loops and effects. The 'strangeness' of this approach is enduring: that an established artist continues to push herself to areas that may leave some challenged is an appreciated trait. That the single-word entitled pieces (songs doesn't really do them justice) are each timely, intriguing, and individually precious further elevates Hendrix's standing. A seventeen-minute master class in pushing through personal expectations.
— Donald Teplyske of Fervor Coulee 
---
REVIEW: Terri Hendrix' "Who Is Ann?" Is Spoken Word Country Electronica
Project 5.4 EP, Who is Ann? from Terri Hendrix presents "a collection of songs where the music is infused with vocal percussion and lyrics to create a mood that addresses depression from profound loss, and the steely reserve to move forward and grab the light." Who is Ann? deemed Project 5.4 sets the stage for its sister project Project 5.5 both to be released in September; clearly Hendrix has words and wisdom a plenty to share.
"Drive," the record opener, is blend of spoken word, 80's keyboards, electronic beats, and mournful pedal steel courtesy of Lloyd Maines as it wrestles with perennial country themes of love and loss. "It's a long lonesome drive here without you," she sings before slipping into spoken word tale that takes listeners down an empty dirt road of a broken heart. The record is infused with quality performances by Terri Hendrix (vocals, harmony vocals, loops, and samples), Lloyd Maines (acoustic, electric guitars, pedal steel, percussion, mandolin, papoose, bass guitar and ukulele), Pat Manske (keypads), and Drew Womack (harmony vocals).
The second track, "Happy," mixes samples of "homophobic religious zealots, hypocrites, mean-spirited politicians, and radio and television anomalies" with programmed beats and ukulele that offer padding to her rap about the lack of social cohesion promoted by the sampled voices, "why can't everybody be happy happy, why can't everybody get along." She repeats the refrain, "the ratings go up," condemning capitalistic greed that drives division. "Move" professes that the best cure for depression is to get up and move, "when you're feeling bad, when you're feeling blue, when you need to get back up, all you got to do is move…move your body, it'll be alright"; simple wisdom presented with a funhouse bounce. Arabian instrumentation pulses through "Woman" with papoose and dance beat interplay.
Gone are any country flourishes on "Woman" where Hendrix's spoken word dominates as she examines the nature of what she calls "women champions." On the EP's final track, "Grieve," Hendrix turns to the very private and yet wholly universal trials of close personal loss. Hendrix is extremely open about the impetus for "Grieve"; in her press release she writes, "I lost my sister, Tammi Hendrix, at 6:42 p.m. on March 8, 2018. Her death was the direct result of a combination of both alcoholism and remaining in a dysfunctional relationship. She became isolated from those who could have helped her. I still grieve for my sister like a wounded animal. The waves come in and I find myself back in the ocean. That's why there are samples of the ocean in this track. The breathy vocal bursts are deliberate, and signify being unable to breath during the grieving process." Piano buoys Hendrix plaintive lyrics as she attempts to move on, "tell me how to plan for tomorrow, tell me how to do the things I must despite all the sorrow." "Grieve" closes with a swell of emotion as a single haunting guitar line slinks in between scenes and crashing waves.
On Who is Ann? Terri Hendrix finds new ways to confront timeless tribulations while maintaining her rural roots in this innovative collection.  
 — H. R. Gertner
---
---
TERRI HENDRIX
TALK TO A HUMAN (PROJECT 5.3)
WHO IS ANN ( PROJECT 5.4)
Terri Hendrix is a brilliant poet/singer/guitarist/composer that came up with what turned out to be an ambitious project, indeed.  It began in early 2016, with the release of the folk-centric "Love You Strong (Project 5.1)", followed in the fall of that same year with the more-bluesy "The Slaughterhouse Sessions (Project 5.2)".  She intended to continue with two more albums and a companion-piece book, but, as is usually the case, life gets in the way.  A series of health battles plus the tragic loss of her sister pushed everything onto the back burner, until now.  This project now finds itself completed, with the release of "Talk To A Human (Project 5.3)," and "Who Is Ann? (Project 5.4)," as well as the accompanying book, "The Girl With The Exploding Brain (Project 5.5)."  The book is Terri's autobiography that chronicles her struggles to cope with a seizure disorder while juggling her career as a musician.  We will, of course, concentrate on the musical side of things.
Project 5.3 opens with the title cut, Acoustic guitar leads drive our heroine's tale of today's Big Brother-dominated society, where, sometimes, all you wanna really do is "Talk To A Human!"  Producer Lloyd Maines' banjo gives this one a down-home touch, too.  A Latin-tinged horn section fuels Terri's coming-of-age ode, "Mi Madre," while she gets downright bluesy with our two favorites on this set.  She's on harp on both of 'em, and, first up, she gets all Memphis Minnie on us when she's "without that baby of mine," a cool read of Cindy Walker's "Don't Meddle In My Mood."    Next up, Lloyd's dobro over Terri's sprightly vocals sho' nuff brings the blues back around on a sweet re-working of Sonny and Brownie's "Dogging Me."
Project 5.4, "Who Is Ann," is a tribute to Terri's sister.  It is a sometimes-somber, sometimes light-hearted look at dealing with that loss and seeking the light of healing in the end.  The songs have only one-word titles, and they open with the tight harmonies of "it's a long, lonesome Drive without you," with the backing vocals from Drew Womack.  The set closes with the ethereal story of "I'm still here, in the dark," and is entitled "Grieve."
We see it on a regular basis within the pages of this humble forum.  Great artists take their own personal losses and struggles and set them to some outstanding music that not only cleanses their soul, but affords the listener an excellent and varied musical experience as well.  Enjoy Terri Hendrix and "Talk To A Human" and "Who Is Ann?"  Until next time…Sheryl and Don Crow, The Nashville Blues And Roots Alliance.
— Don Crow